FOR SALE: Hunter 426 / 44 Cockpit Cushions (Sunbrella)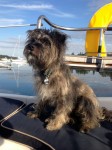 Placed by Mainehunter426 on 02-04-2019
Views: 173
Location: N. Yarmouth, ME US
Phone: 207-318-8533
I have a full set of Sunbrella Captains Navy cockpit cushions for sale. They are in good condition. I replaced them because I replace wear items as a matter of course. These are custom made at a cost of $3,500. Just the foam cost over $800 and it is perfect. They have a cream color piping. Please send me your email address and I will send you a full set of pictures via DROPBOX. There are 6 separate sections. You will love them.
Condition: Good Condition
Price: 500
Sorry, to respond to ads you must be logged in to an account in good standing.